F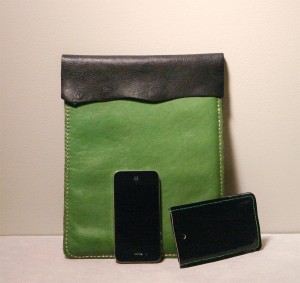 or the past several months, I have had the opportunity to borrow a 1st generation iPad.  I'm trying to get used to using a sketchbook application for a class next spring.  Since I'm getting to use this ipad for free, I wanted to limit how much I spend on it.  All those accessories and apps add up!  But I wanted to make sure I at least had a cover for it.  My first thought was to knit a case for it – almost the antithesis of technology – but I didn't think it would offer enough protection.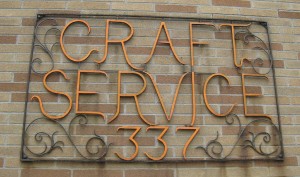 Luckily, I remembered a store my sister had told me about, and I had been to once before – Craft Service.  It's such a cool, old-school store!  Among other things, it's one of the only places I've seen paint-by-number kits for sale.  They also have a wonderful selection of leather, both scraps and full pelts.  I had already bought a few sample squares with an idea to make some business card holders.  I drove to Rochester, cash in hand (they don't take credit cards) to buy leather for a case.  Grand total was $7.  It took awhile to stitch together (and I'm still not quite finished), but it serves it's purpose.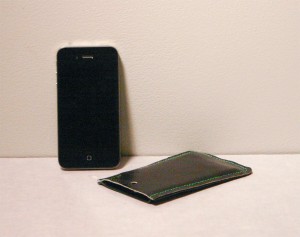 So a few weeks ago, I bought an iPhone (Verizon was ending their unlimited data plan – I was forced into it).  Again, I didn't want to spend a lot of money on accessories.  I hadn't used the sample squares yet (that I had bought for business card holders), so I thought I might try stitching together a cover like I had done for the iPad.  The squares (in truth, they are rectangles with a hole punched on one end) were just the right size.  I believe they cost about 50 cents each.  So $1+ and 2-3 hours later, I had a leather pouch that slipped snugly over my iPhone.  It's not a long term solution, but it should keep it from getting scratched while it bumps around in my purse.