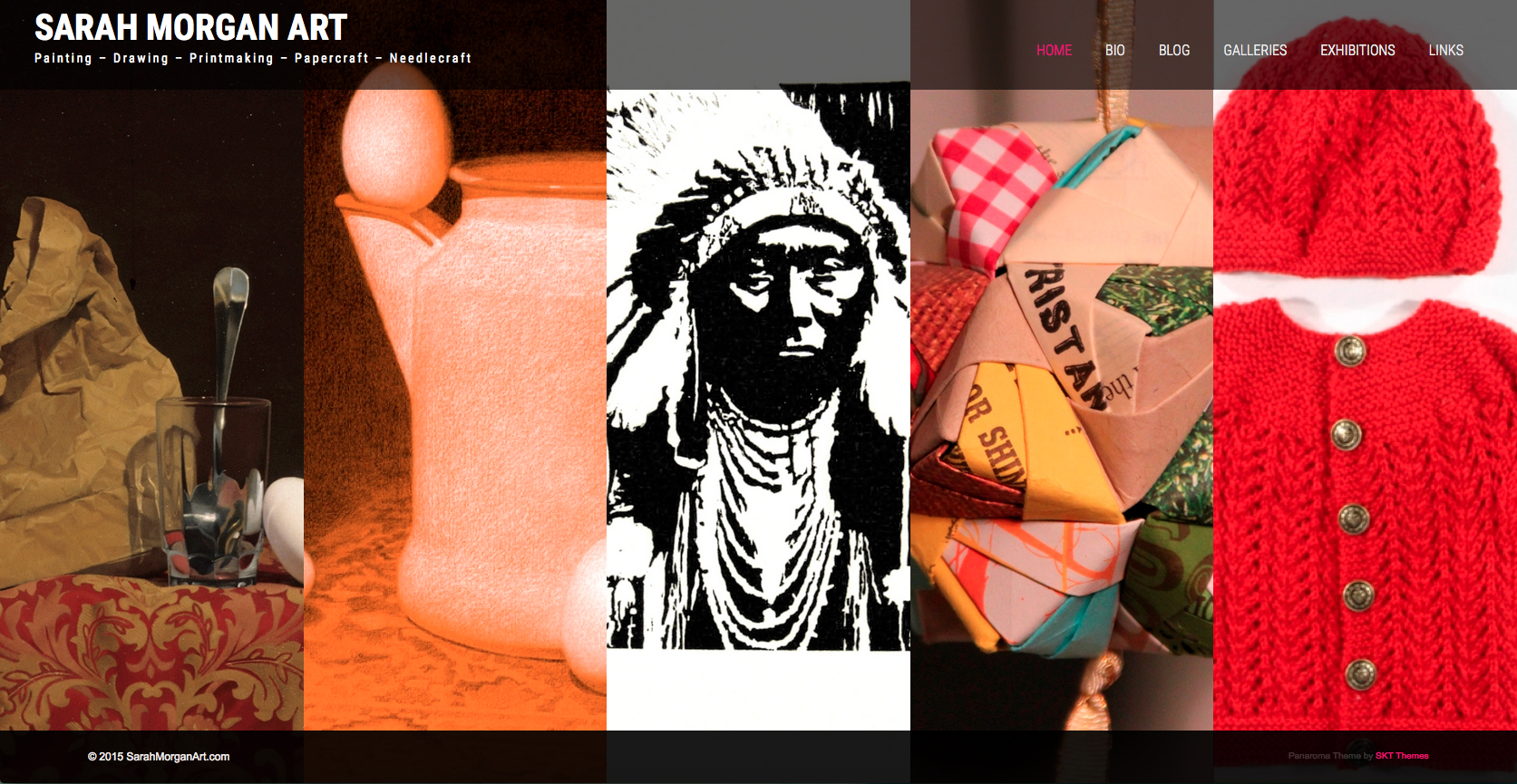 If you are reading this from my website, you're aware of the changes at sarahmorganart.com. If you are reading this on Facebook or Twitter, click the link and check out my newly redesigned website!
My web development team (aka my husband Jake Morgan) has spent the last few days doing a total overhaul of my website. He has worked really hard at making my work readily accessible. All my website updates should now automatically post to Twitter and Facebook which means you won't have to work hard to find me and my latest posts. You'll also be able to share my posts on Facebook, Twitter, Google+ or Linked In. Hopefully you won't notice what goes on behind the scenes – it's something that should just make communication easier and updates more frequent.
Some of the new design elements on the webpage are pretty cool, and they work together in unexpected ways. You might first notice the dynamic homepage. It is split up into 5 sections called sliders. When we picked out the theme, we didn't realize that I also have 5 different areas of focus (painting, drawing, printmaking, papercraft and needlecraft). In another coincidence, the picture in the background on every page was taken on a road trip out to Oregon. When we decided to use the photograph, we had forgotten that the name of the flower is Indian Paintbrush.
Now with all this fancy new technology, comes a certain amount of responsibility on my part. I need to write about and share my work. A monumental task indeed!  And as much as I want to teach and inspire, I am also looking for feedback – to start a conversation. I believe that the Internet is an ideal platform. It offers not only an audience, but also an interacting community. So I will share with you, and I'm hoping that you will share with me too.